Adding Value to Your Home with a Second Story Addition: Investment Tips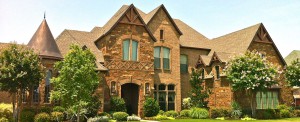 If you want to add value to your home, you might consider building extra rooms onto the second floor. These types of additions can be used in a variety of ways and can accommodate a large or growing family as well. However, if you want to get the most out of your investment, there are several actions you may want to take before you begin.
While a second story addition can be an effective way to make your home more valuable, much of that value might lie in how it can be utilized. For example, if you paint or sculpt and want to add an art studio onto your second floor, the room may be valuable to you but not a major selling point to the average home buyer. If you plan to sell your home in the future, consider popular second story additions such as bedrooms, bathrooms and home offices.
Adding luxury to a new second story room can increase your investment's overall value. While including creature comforts such as a hot tub, a combination bathroom and spa or the latest entertainment system are all fine choices, you may want to consider what you will need to spend before you move forward with your project. Looking into the latest housing design trends may help you decide what kind of addition may be the most profitable in the future.
Getting a professional opinion from a contractor or interior designer can help you put your money where it might do the most good. These experts understand how to create second story additions that not only increase your home's beauty, but its value as well. You may want to plan your new space with the help of one of these industry experts to increase the chances of getting the best return on your investment.
Additions to the second floor of your home can add new life and value to what is probably your greatest investment. Keeping the above tips in mind may help you spend wisely and feel confident about your building and design plans.