Choosing the Right Roof Truss for Your Home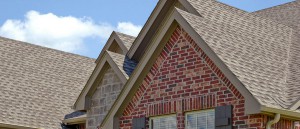 Using a roof truss instead of traditional rafters and joists is a great way to speed up your home construction project and help manage costs. Truss systems arrive at your home site prefabricated and ready to lift and install. These systems take advantage of expert engineers crafting trusses that are designed to bear the load of your roof, giving you a more enduring finished roof. Taking into consideration the skill of your contractor, the timeline for your build, local weather and storm conditions and your desired final look will all help you find the correct roof truss for your new home project.
Roof truss systems can be designed to meet nearly any roof design and fit with your desired look. Make sure to discuss your home and roofing needs with your contractor and truss designer to keep the build up to code and engineered to meet your structural needs. Within the nearly infinite world of roof designs, there are two basic roof truss designs that you can use.
Less common for roofing and more common for floor support are flat trusses. These systems are engineered to bear heavy loads with a parallel top and bottom chords, giving a flat look to the finished product. Flat roof trusses are ideal when you need to keep a lower home profile or are working within an existing overhang or superstructure.
Pitched roof truss systems, at their most basic, provide the look you probably imagine when you envision a home roof. The top chords in this design meet at an angle to create a steep, sloping roof. The pitch and overall design can be varied to meet your specific design needs or structural load requirements. A pitched roof truss system typically provides better water movement, both rain and snow, than does a flat roof truss, which often makes it more desirable in locations with significant precipitation.