Outdoor Living on Your Deck or Patio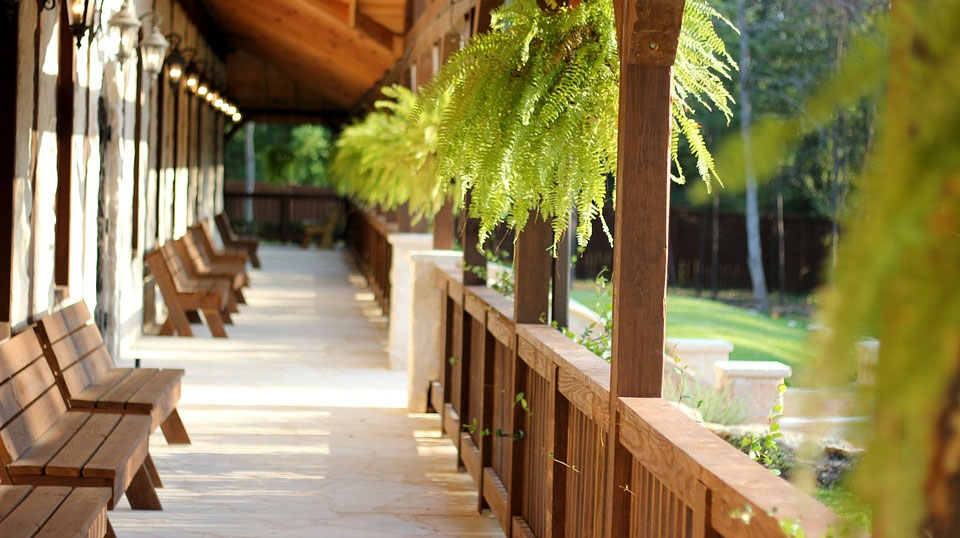 Before actually sitting down and deciding what kind of deck and patio you want to build, it's good to envision the types of activities that fit your backyard lifestyle. A deck is more than just somewhere to sit outside. It's a place where some of your fondest memories are made. To really enjoy outdoor living, first, you have to bring your backyard to life.
An Incredible Ambiance
One of the best parts of having your own deck or patio is the freedom it gives you. It's refreshing to slip off by yourself — away from homework or phone calls — and just take in the sunrise with a fresh cup of coffee and some well-deserved solitude.
The Perfect Entertaining Spot
Everyone loves spending time outdoors. Guests are delighted by a cool breeze, blue skies or stars starting to peek out. With a patio, you can throw informal Super Bowl parties and family get-togethers, or turn your backyard garden into an elegant and unforgettable backdrop for cocktails.
The Other Half of Your Living Room
In ambiance, there's virtually no difference between your deck and living room. Both areas of the home are dedicated to relaxation. Take this design concept to the next level by choosing exterior furniture with a similar style to your living room decor. Outdoor sofas and sectionals use weather-resistant materials, but they can be just as luxurious as indoor models.
The Outdoor Kitchen
While barbecuing in the backyard has been a popular American tradition for ages, a new trend is rising that can make a deck and patio even more attractive. By creating open-air dining area inspired by Mediterranean living, homeowners can share meals as a family with all kitchen appliances — or brick ovens for mouthwatering pizza — within easy reach.
Turn Dreams Into Reality
Professional contractors can turn your first impressions and design vision into real-world plans. They answer questions and listen to your expectations, and then help you make smart decisions. From helping you to choosing the right type of wood or stone for the deck to making wise use of your available backyard space, a good contractor should be by your side 100 percent of the way.