Tips for Planning a Barn with a Living Area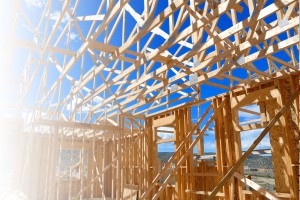 If you want to build a barn on your property and add some extra living space at the same time, then you might want to consider including a living area to your barn construction plans. While it might seem odd to some, adding living quarters to a new barn can save space and offer you the best of both worlds if you farm full time. There are many choices available for this add on, but keeping a few helpful tips in mind can help you make the best construction choices for your new barn.
One of the fastest ways to build your barn is to choose blueprints that are designed for a pre-fabricated building. These blueprints usually include designs for an added living space and allow you to construct the building with a minimum of fuss. You can ask your contractor about what kind of blueprints they plan to follow and whether custom ones will be necessary, depending on the design of the living area you want to include.
Choosing a barn style may also be something to consider when adding a living space to this type of building. Two main types of barn construction, Gable and Gambrel, have their own pros and cons. For example, Gable barns are typically less expensive to construct but may limit your living space. Gambrel barns have a more classic style, but there may only be room for living quarters in the attic. Understanding what kind of living space you want can help you decide what type of style you might choose.
The shape of your desired living quarters can also affect the shape of the finished barn. Be sure to work with your contractor closely so you remain on the same page.
Barn construction can be a challenge when you want to add a living space to the building. However, with some careful planning and forethought, the finished product can be both beautiful and functional.