Updated Vinyl Roofing and Siding Can Improve Your Home's Energy Efficiency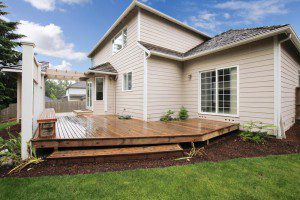 With heating and cooling cost on the rise, having an energy efficient home is even more important. Whether you're trying to save money on your utility bills or are upgrading your home to put it on the market, updated roofing and siding can make a difference.
While installing energy efficient doors and windows is often the first thing homeowners do, the right roofing and siding can also improve your home's energy efficiency. The exterior of your home is almost exclusively siding and roofing, causing a great deal of heat loss in the winter if you don't have high quality materials in place. In the winter, damaged or older roofing can cause heat to easily escape.
Roofing and Siding Improvements for Energy Efficiency
Vinyl siding is a great choice for an exterior face lift because it makes it easier for a home improvement professional to add energy efficient insulation to your house. An added side benefit is the facelift it will give your home. You can switch colors, invest in textured vinyl for a realistic wood look and even choose decorative vinyl to add attractive details to your house.
New, energy efficient roofing materials can significantly reduce heat loss in the winter, particularly if you have additional, interior insulation added below your new roof. In many cases, heat loss through the roof is because poor materials were used or there is damage to the roof itself. Metal roofing is extremely energy efficient but should always be installed by a professional. If you prefer more traditional roofing and siding, ask for a roofing estimate that indicates what kind of shingles will be used and what their energy efficiency rating is so that you can compare them.
Roofing and siding upgrades provide an immediate return on investment through lower heating and cooling costs. The improved look of your home's exterior is a bonus that will add to the value of your home for years to come.