What You Need to Know Before Installing a New Hardwood Floor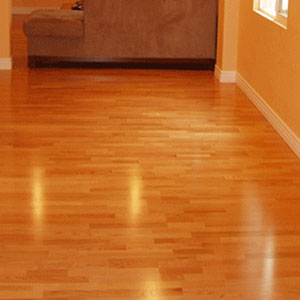 One thing that makes a huge difference in the look of a home, whether it is a new build or a remodel, is the warm glow of a hardwood floor. There is a look of luxury and solidity to a wood floor that few other materials can emulate. There is a bit of research involved to make sure you will like the results of a hardwood floor installation. Here are a few things you should check out before you get out your wallet.

Flooring Facts to Consider

•Real wood vs. engineered hardwood look-alikes
•Care and Maintenance
•Preparation and cleaning of subfloor
•Installation method

Type

Many engineered hardwood floors look convincing, may save a bit of money over natural hardwood, and they are more resistant to moisture and warping. On the other hand it is hard to beat the longevity or look of real wood, and minor swelling or scratches can be sanded and re-stained to match. Either way, hardwood floor installation methods will be similar.

Maintenance

Special cleaners may be required with either type of flooring. Read the manufacturers instructions for care and cleaning. If the strips have curved side edges rather than being flush, that created a different situation for sweeping, mopping or vacuuming. Just make sure you know what you are getting into either way.

Preparation and Installation

Make sure your subfloor is dust free, holes are filled and that doors will still open over the new flooring. Installation methods are subject in large part to the type of existing subfloor. With concrete, choose a floating or glue down material. On a plywood subfloor, you can use just about any method. A floor heating system can be used beneath your flooring only with a floating floor.

Of course cost is also a consideration. Hiring a professional contractor is likely more to be cost-effective in the long run, as they already have tools, know what they are doing and are likely to waste much less material to make it all fit. A hardwood floor installation done by pros can have you enjoying your room in no time.